Alcon high pressure washers. – For professional users!
Alcon is a Swedish company manufacturing high quality equipment for high pressure washers, hose reels and wet vacuum cleaners. Univab is the authorized representative on the shipping market.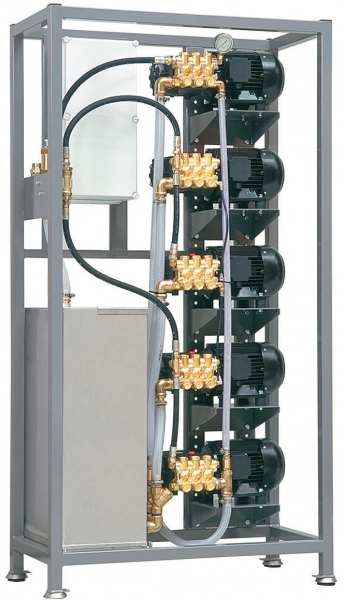 Alcon high pressure washers are available in either cold or hot water versions in combination to different power supply as electrical, diesel, gas or hydraulics. - All depending on your needs and present power sources on location.
Together with the engineers on Alcon, we offer you the best solution according to your specifications in pressure and flow and if you want the equipment mobile or stationary.
Many ships have 440V, 60Hz onboard. Several of the Alcon high pressure washers can be delivered for these specifications.
We also offer a large selection of nozzles, hoses and other accessories.
Send us an inquiry with your specifications and demands and we will return to you with an offer!